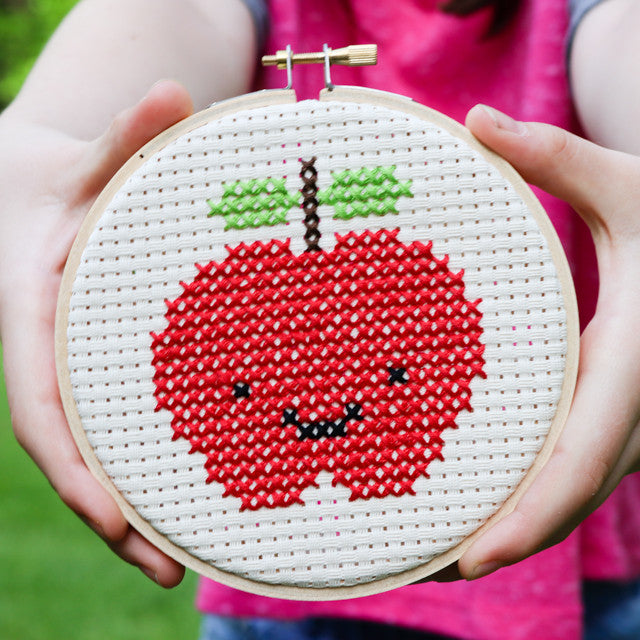 Nothing beats a handmade teacher gift to show your gratitude for a year well-taught. These adorable cross stitch Kawaii apples work up super quick, making them a perfect and thoughtful year-end gift. 
If you want the kids to do the stitching, we have given you three different size options. The largest apple worked on fabric with bigger holes is appropriate for younger children, while the smaller versions would work for older kids.
Materials
Stitch the apple pattern using 6 strands of cotton embroidery floss. For basic how to cross stitch instructions, see our beginner's guide to cross stitch.
When you're done stitching, finish the piece in a 5" wood embroidery hoop. See this post for instructions on how to frame cross stitch in an embroidery hoop.
Other size options
To stitch the medium-sized apple, use 3 strands of embroidery floss on 11-count Aida and finish in a 4-inch wood embroidery hoop.
For the smallest apple, use 2 strands of floss on 16-count Aida fabric and finish in a3-inch wood embroidery hoop.