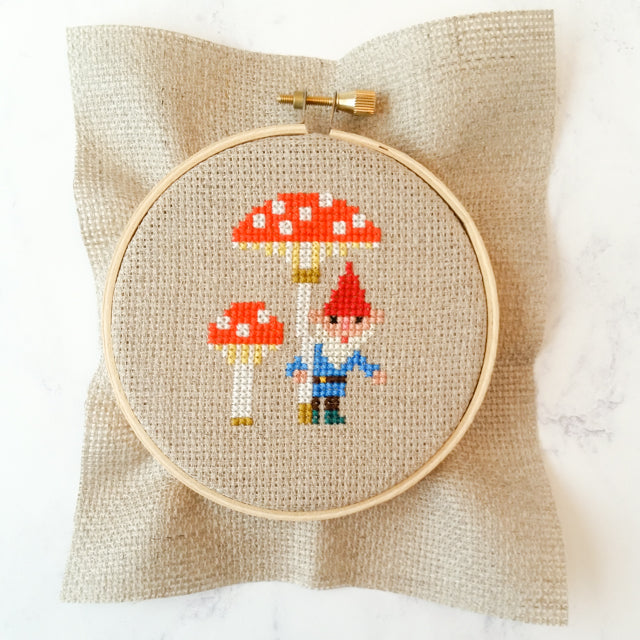 Japanese designer Koyko Maruoka is the creative mind behind Gera!, a collection of whimsical and undeniably charming cross stitch designs now stocked at Stitched Modern.
Inspired by folk tales, classic literature, fairy tales, and medieval tapestries, Gera! patterns have a fresh, modern feel with bright color palettes and captivating details.
In Japanese, Gera gera means to laugh or giggle out loud. Kyoko's friends gave her the nickname Gera as a child because of her sweet laugh. The name stuck, and there's no doubt it fits her joyful design style.
Nature and animals (and gnomes!) are frequent subjects, and her patterns are filled with charming details that make them a joy to stitch. Most of her patterns use only cross stitches, so they are a great choice for beginners.
Check out the full Gera! collection in the Stitched Modern shop and discover your favorite!