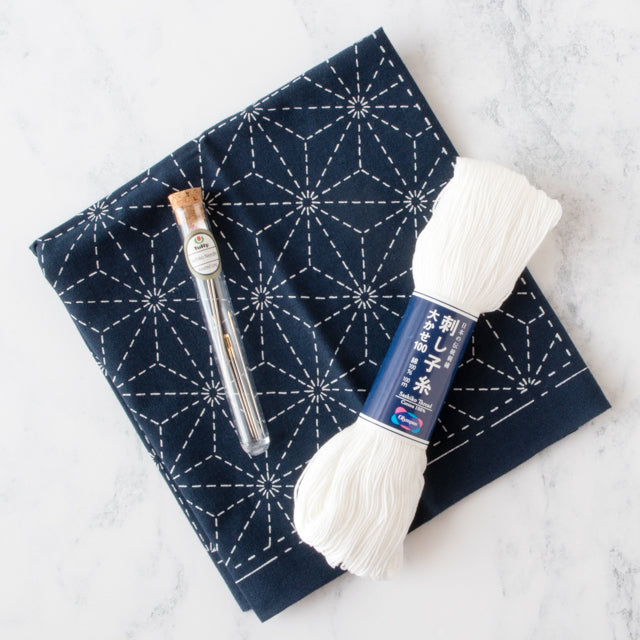 Here at Stitched Modern we have fallen in love with Sashiko embroidery, a traditional form of Japanese hand sewing that uses running stitches to create repeating all-over patterns. It is a technique that is easy to learn and produces beautiful results.
We now stock a full range of sashiko samplers, kits, supplies, and thread! 
One thing we love about sashiko is how easy it is to get started. There are no complicated stitches to learn. The only stitch you need to know is the basic running stitch. 
While you can create your own sashiko pattern, a great way to start is to use a pre-printed cloth sampler. The cloth has the sashiko pattern printed directly on it so you know exactly where to place your stitches. The ink washes out when you are done stitching.
Sashiko cloths are available in traditional patterns along with some fun modern ones. There are even cloths designed with younger stitchers in mind.
Find our full range of sashiko stitching supplies in the shop. Ready to get started? Check out out post on the essential tools for sashiko stitching.