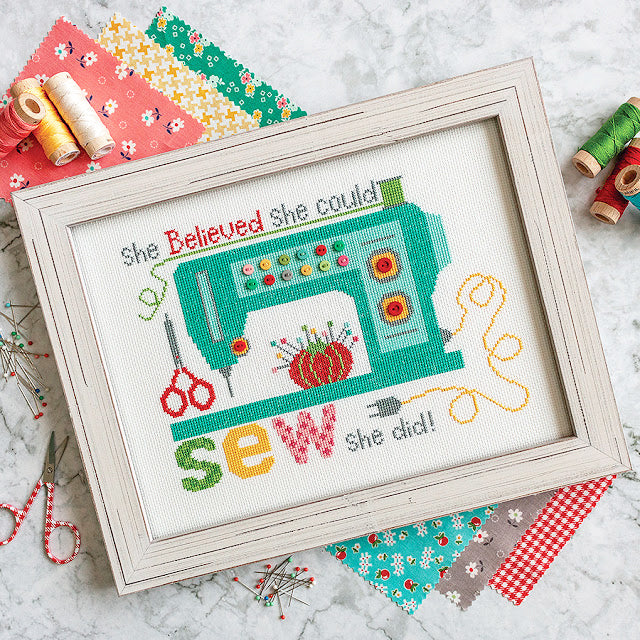 If you are a quilter, you are probably already familiar with Lori Holt. She is an author, blogger, maker, and the designer behind a super popular line of quilt patterns and quilting fabric. What you may not know, is that she is also a cross stitch designer.
Using her quilts as inspiration, Lori has designed a collection of cross stitch patterns that are colorful, fun, and perfect for stitchers of all abilities. We have them all now in the shop!
What we love most about Lori's patterns are the bright, modern colors, and bold quilt-inspired motifs. Many of her designs are stitched on 10-count Tula fabric, so they have a chunky, vintage feel.
We now stock the 10-count fabric Lori uses in a range of colors, but you could just as easily use 14-count Aida or your favorite linen instead. Using 20-count linen and stitching over two, would give you the same finished size as stitching on 10-count. 
Which of Lori's designs is our favorite? It should be easy to guess!
Check out Lori's full line of cross stitch patterns (along with some fun accessories) in the Stitched Modern shop.