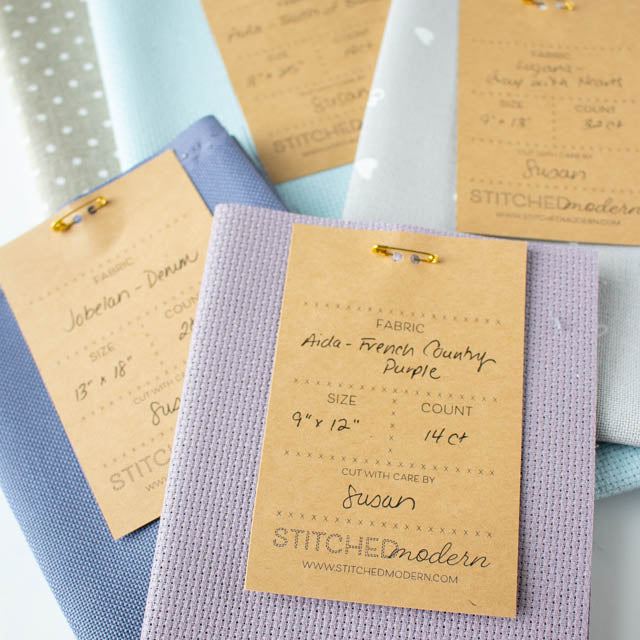 In my home life I try to make choices that are good for the earth. I carry reusable cloth bags to the grocery store, seek out local products, avoid items with excess packaging, and don't buy bottled water. But I realized that same ethos hasn't fully carried over into my business life.
So when 2019 began and I sat down to work out my goals for the year, one thing was high on my list. I wanted to take concrete steps to minimize the impact Stitched Modern has on our planet. Today I am excited to announce the first step toward that goal: eliminating single-use plastics from our packaging.
There is no denying that single-use plastic is bad for the earth. We're quite literally drowning in it. And according to earthday.org, the main reason plastic production has increased in the past few years is the reliance on plastic packaging.
At Stitched Modern we're saying goodbye to plastic bags and plastic sleeves for the goods we package. That includes cuts of fabric, thread collections, and other small items that we bundle for sale.
Our primary reliance on single-use plastic was for packaging cuts of fabric, and we took a lot of care in redesigning the packaging. The new packaging provides all the same useful information as the old packaging, but in a more earth-friendly -- and we think prettier! -- package.
Our new fabric tags are printed on recycled kraft paper. They are attached with a reusable brass safety pin. To protect it during shipping, fabric will be either wrapped in a small amount of tissue paper or placed in a recycled paper bag. 
As we transition to the new packaging, you may still get some items that come in a plastic bag or plastic sleeve. Please bear with us as we switch over to our new earth-friendlier packaging.
Eliminating single-use plastic is just the first step in our going green process. Watch this space for more earth-friendly announcements to come!
If you have thoughts on our new packaging, or suggestions on ways we could be more green, tell us in the comments below!
Happy stitching,
Susan