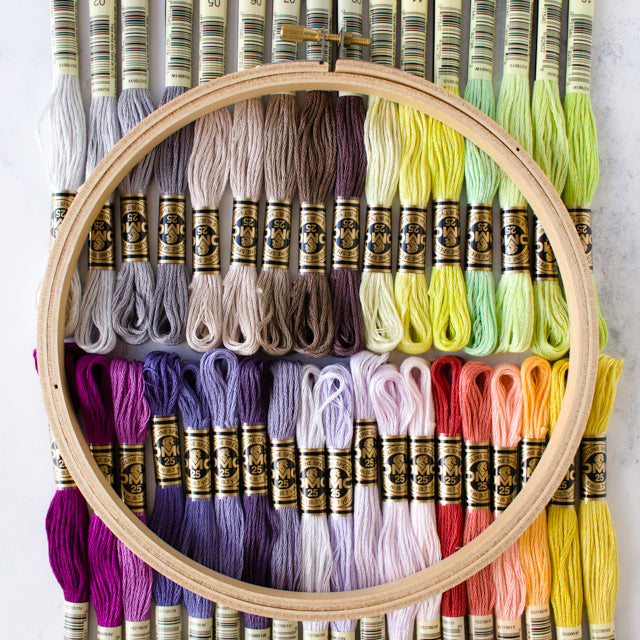 DMC has added 35 new colors to their embroidery floss collection. They don't add colors often, so this is big news in the cross stitch and embroidery world!
Here's more good news: the colors are gorgeous. Inspired by contemporary design trends, they range from luscious grays and soft neutral browns to tender greens and royal purples. They have names like Driftwood, Apple Blossom, Shrimp, Nile Green, and Alizarin.
To celebrate the release of the new colors, DMC is offering a limited edition collector's tin. The matte gold tin is embossed with the DMC logo and contains one skein each of the new colors. It also includes two free cross stitch patterns that feature the new range.
The new colors are numbered 001 through 035. The color card below shows the colors and their names.
DMC now offers an astounding 500 colors of embroidery floss, and these lovely new 35 colors really round out the collection. Expect designers to start incorporating them into their designs soon.
To get your own set of the new DMC colors, visit the Stitched Modern shop. And for a free pattern that features the new color range, check out our Pansy Bouquet pattern.