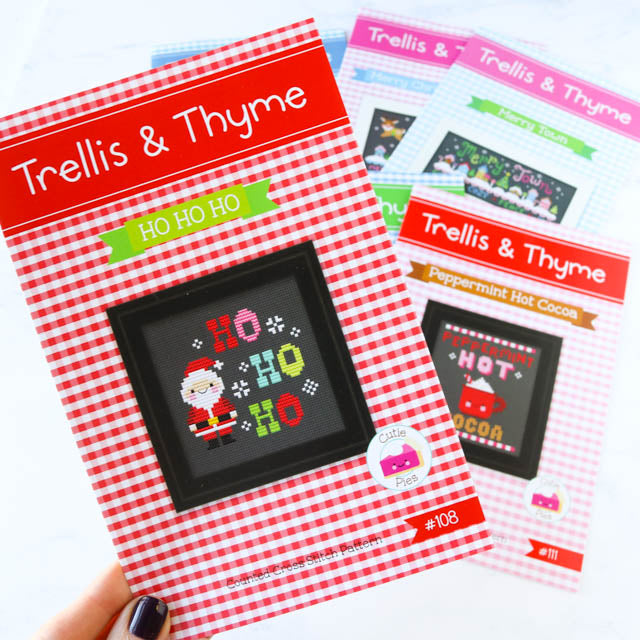 Kawaii is the culture of cuteness, and when it comes to cross stitch, there is no one who does Kawaii quite like Trellis & Thyme. These new cross stitch patterns are seriously cute!
In addition to adorable motifs, these modern cross stitch patterns feature a bright color palette that pops on black and light blue fabrics. The models were stitched on Aida, and you can do the same, or pick your favorite linen. (This Basalt Splash or Mint Splash linen would be a perfect - and super fun! - choice.)
The patterns are all small, so they stitch up quick. They're great for beginners, and for all of us (ahem) last-minute holiday stitchers. Finish the patterns in a hoop or frame, or use them for Christmas cards, tags, or other small projects to add a special touch to your holiday gifts.
See the more adorable Trellis & Thyme cross stitch patterns in the shop!