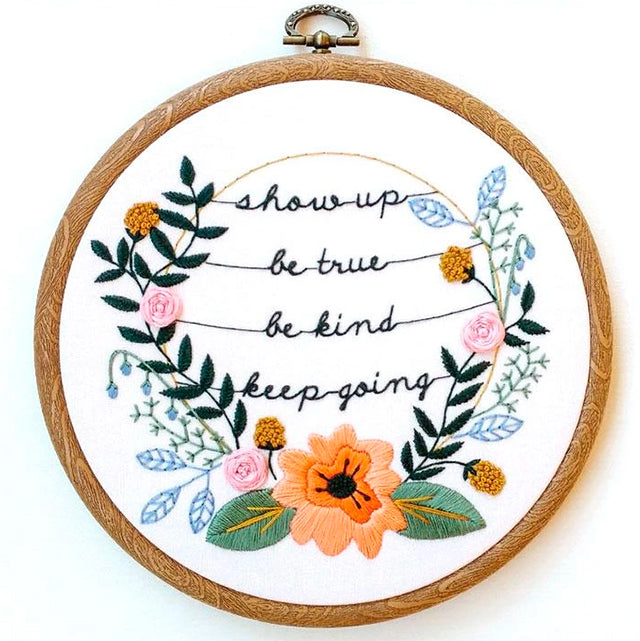 As 2019 wraps up, we're taking a look back at the kits and patterns you loved most in the past year. Your top picks included perennial favorites like Satsuma Street and cozyblue, along with newcomers like Hook, Link, and Tinker and Corinne LaPierre. Sashiko stitching was also a bit hit in 2019.
Take a look at all your favorites below. We've rounded up lists for all types of stitching, as well as for your most loved tools and notions!
Cross stitch kits and patterns
Top row: Gnomes in Springfield by Gera!, Pretty Little Seattle by Satsuma Street
Middle row: Sew She Did by It's Sew Emma, Camper Sampler by Open Road Abode
Bottom row: It's a Mermaid Life by Tiny Modernist, Folk Flowers by Satsuma Street
Hand embroidery kits and patterns
Top row: I Read Past My Bedtime by Hook, Line, and Tinker, Show Up by cozyblue
Middle row: Cat by Hawthorn Handmade, Blue Ocean by Tamar
Bottom row: Fleurs by Lisa Congdon, Night Garden by cozyblue
Sashiko embroidery
Top row: Waves Navy Sashiko Sampler Cloth, Beginner Sashiko Stitching Set
Middle row: Large Skein Sashiko Thread, Matryoshka Sashiko Kit
Bottom row: Clover Palm Thimble, Interlocking Circles White Sashiko Sampler Cloth
Wool felt embroidery and needle felting kits
Top row: Lavender Houses Hand Stitched Felt Kit by Corinne Lapierre, Merry Mugs Ornaments Felt Applique Kit by Rachel's of Greenfield
Bottom row: Hand Embroidered Felt Needle Book Kit by Corinne Lapierre, Baby Penguin Needle Felting Kit by Hawthorn Handmade
Tools and notions for hand stitching
Top row: Mini Japanese thread snips by Cohana, Beeswax Bliss thread conditioner by Noteworthy Needle
Second row: Makers Buddy Case by Namaste, Polka Dot Scissor Sheaths by Inazuma
Third row: Folk Art Bird needle minder by Red Gate Stitchery, Q-Snap needlework frame
Bottom row: Hiroshima hand stitching needles by Tulip, Hardwood embroidery hoop by Hardwicke Manor
What will be your favorites in 2020? We're excited to see! For more of the best in modern cross stitch, hand embroidery, sashiko, and more, be sure to sign up for our email newsletter!